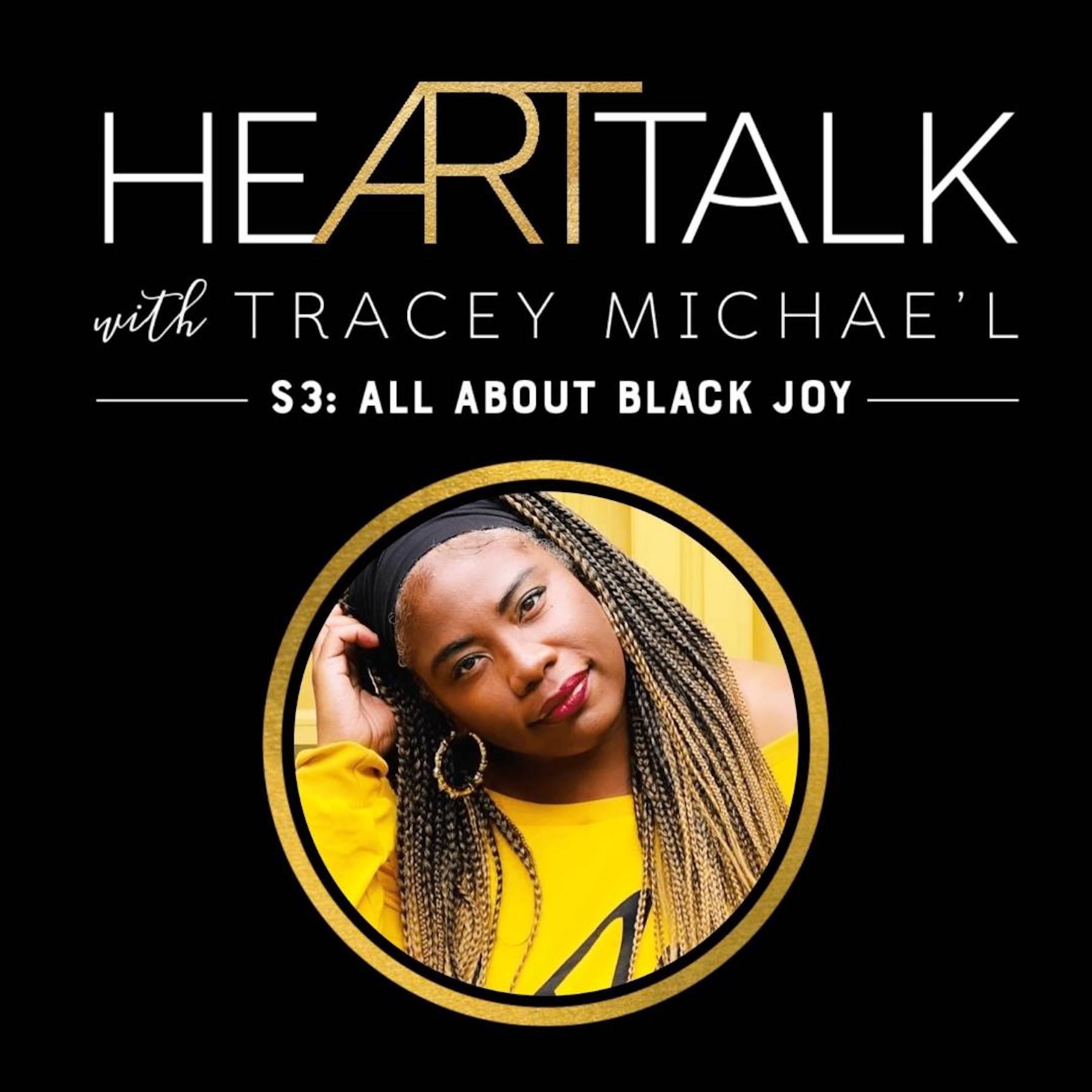 HeARTtalk deep dives into the intersection of art and story with the purpose of helping us all start or continue our healing journeys. In the current third season, TMLG, author of Black Joy: Stories of Resistance, Resilience, and Restoration, explores the power and necessity of joy in our day to day lives, particularly those who are artists and storytellers.
Episodes
Wednesday Feb 12, 2020
Wednesday Feb 12, 2020
In this episode, TMLG speaks with four of the 11 contributors to the Sex and the Church Girl essay collection published in 2019. The conversation is a no holds barred, candid talk about the ways in which the Christian Church—particularly the Black Church—navigates the subject of sex and sexuality. (Please note that because of the room where this taped, there are some minor tech issues with sound--apologies!)
Participants include: author, speaker, and minister, Candace Wilkins, scholar Dr. Felecia Commodore, writer Rainah Chambliss, and artist and family/behavioral health therapist, Cyndi Swinton-Jackson. The conversation that took place was a candid exploration of how sex has (or not)  been taught by the Christian Church—more specifically, the Black Church—and the ways in which those gaps in progressive dialogue have informed the sexuality of women.
Purchase your copy of Sex and the Church at www.nsbooksandmedia.com or wherever books are sold. 
***
Through interviews and riveting commentary, Tracey Michae'l and HeARTtalk podcast explores the intersection of art and story. HeARTtalk is: Healing through Art and Story. Visit HeARTtalk at www.hearttalkpodcast.com