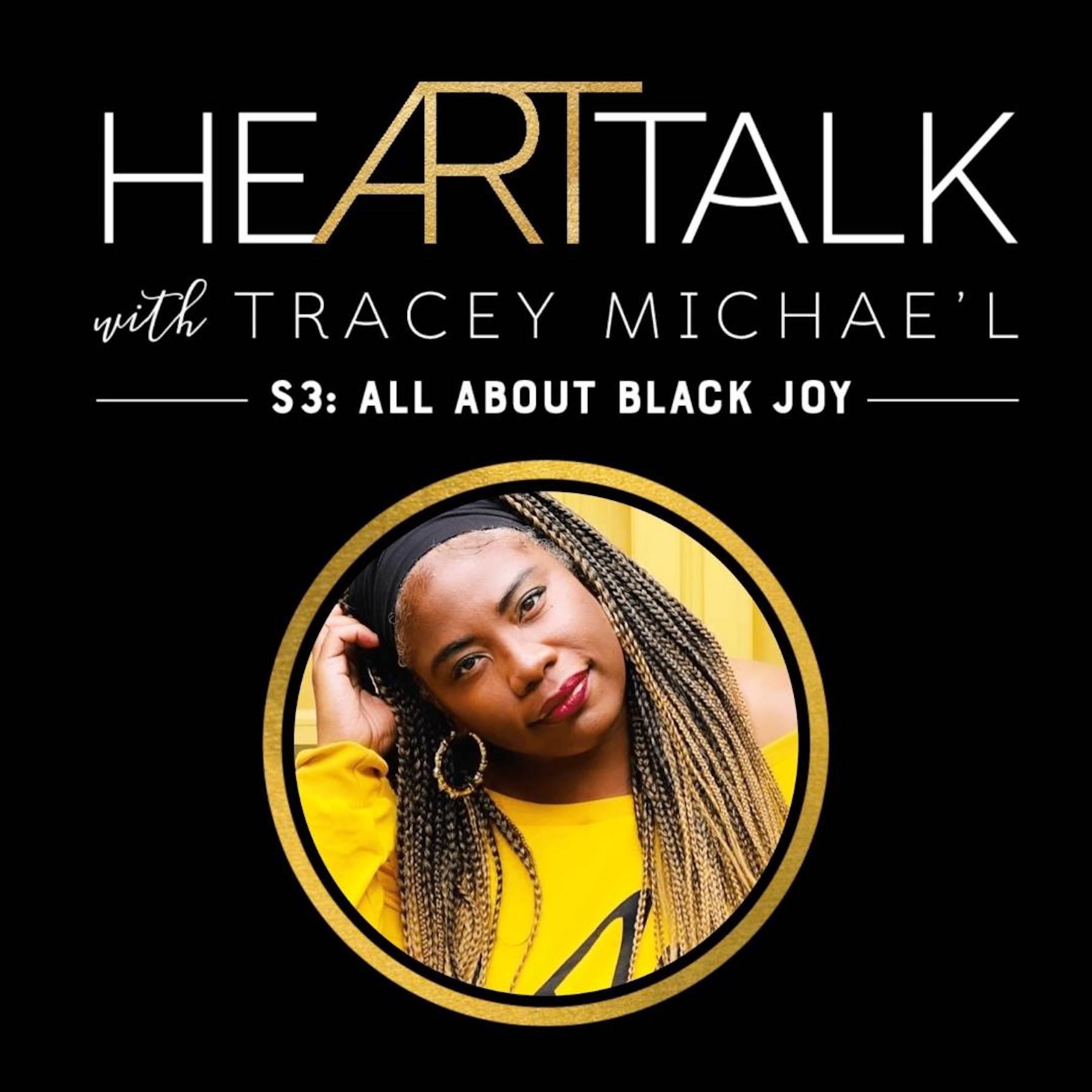 HeARTtalk deep dives into the intersection of art and story with the purpose of helping us all start or continue our healing journeys. In the current third season, TMLG, author of Black Joy: Stories of Resistance, Resilience, and Restoration, explores the power and necessity of joy in our day to day lives, particularly those who are artists and storytellers.
Episodes
Wednesday Feb 05, 2020
Wednesday Feb 05, 2020
In her commentary, Tracey Michae'l discusses the impact of racial trauma and violence on the physical bodies of Black and Brown people. She candidly shares her own story of learning to return to her body through EMDR and bodywork. This episode closes with a meditation for Black people navigating a world often bent on their dehumanization.
**
Through interviews and riveting commentary, Tracey Michae'l and HeARTtalk podcast explores the intersection of art and story. HeARTtalk is: Healing through Art and Story. Visit HeARTtalk at www.hearttalkpodcast.com