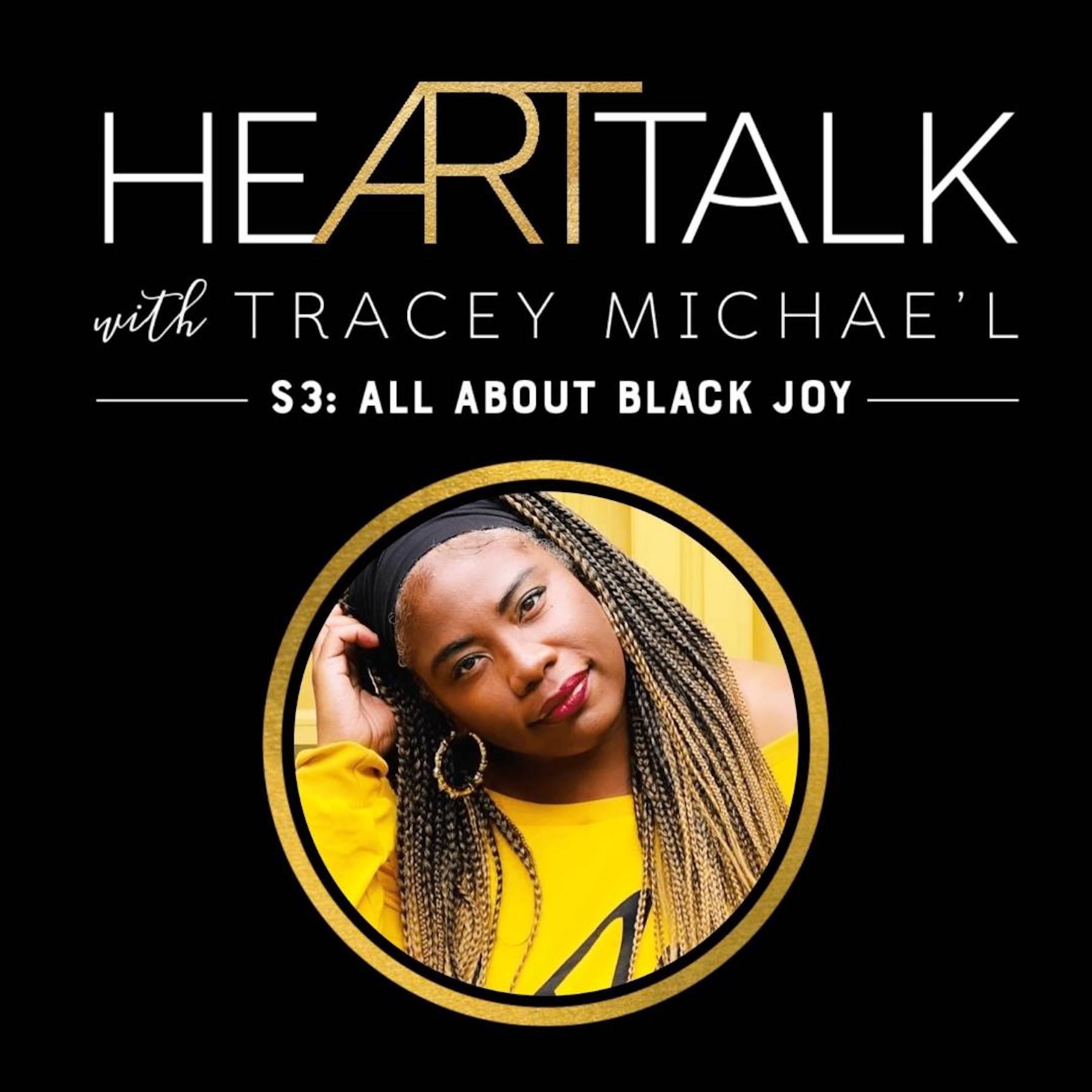 HeARTtalk deep dives into the intersection of art and story with the purpose of helping us all start or continue our healing journeys. In the current third season, TMLG, author of Black Joy: Stories of Resistance, Resilience, and Restoration, explores the power and necessity of joy in our day to day lives, particularly those who are artists and storytellers.
Episodes
Wednesday Jan 15, 2020
Wednesday Jan 15, 2020
In this episode, Tracey Michae'l talks with scholar, professor, and writer, Dr. Marcella McCoy-Deh, who recently took a giant leap of faith by accepting a year-long Fulbright Teaching Fellowship at the University of Ghana.  Dr. McCoy-Deh shares her observations on how African American culture and West African culture intersect in the realm of art and storytelling, as well as, where Black people on both sides of the Atlantic have the opportunity to gain more understanding of the other's lived realities. 
This is one you don't want to miss!
Dr. Marcella McCoy-Deh has enjoyed over 20 years in higher education as a faculty member and administrator. The Philadelphia native is an alumna of Morgan State University (MD) and Bowling Green State University (OH). Dr. McCoy-Deh is currently an Associate Professor and the Director of the Honors Program at Jefferson University-East Falls. She is the co-author of "The Search for Susu" with HeARTtalk host, Tracey Michae'l, and the children's book, AKOFA. Follow @ghanadelphia on IG and YouTube to learn more about Dr. McCoy-Deh's work. 
Through interviews and riveting commentary, Tracey Michae'l and HeARTtalk podcast explores the intersection of art and story. HeARTtalk is: Healing through Art and Story