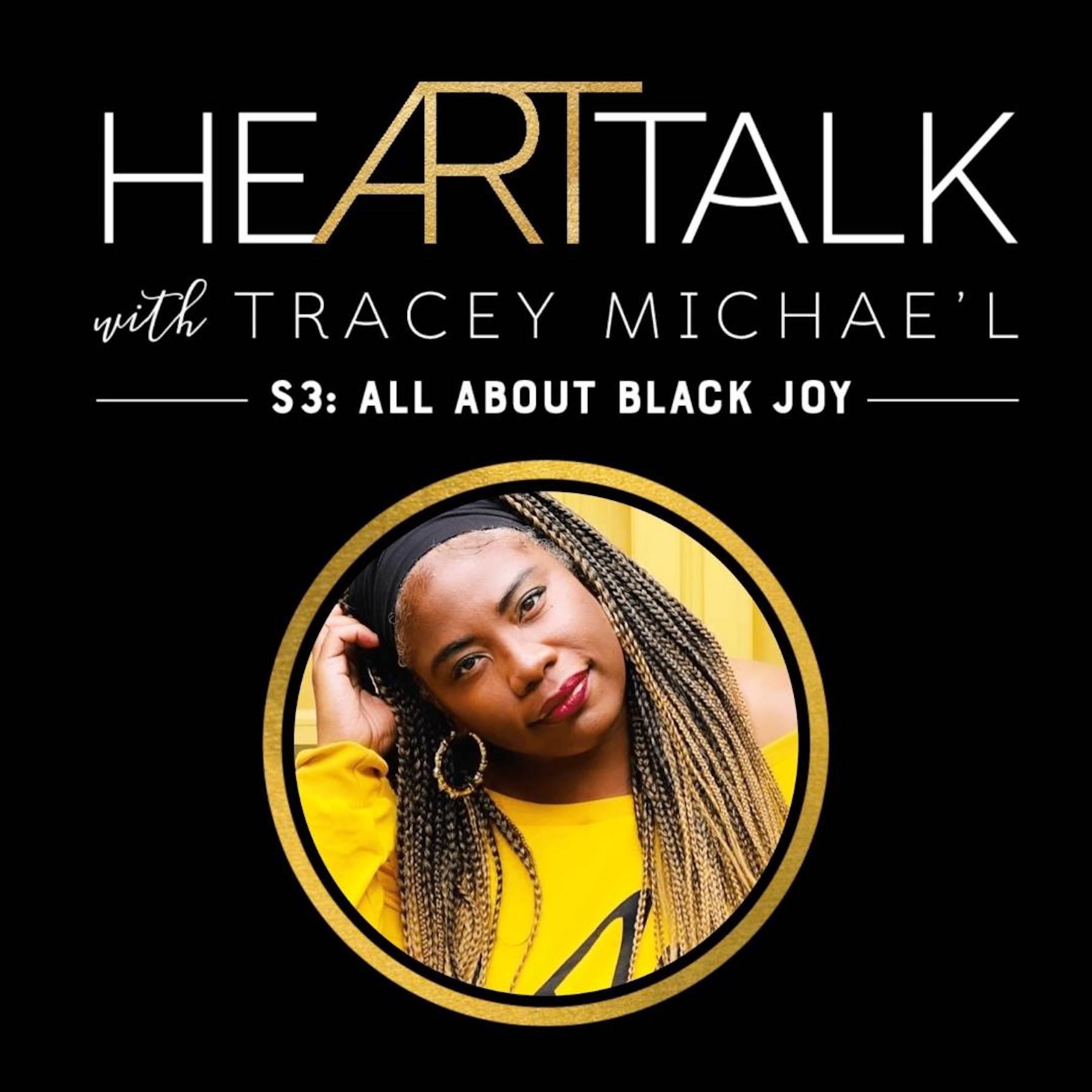 HeARTtalk deep dives into the intersection of art and story with the purpose of helping us all start or continue our healing journeys. In the current third season, TMLG, author of Black Joy: Stories of Resistance, Resilience, and Restoration, explores the power and necessity of joy in our day to day lives, particularly those who are artists and storytellers.
Episodes
Wednesday Jan 29, 2020
Wednesday Jan 29, 2020
In this episode, Tracey Michae'l talks with writer, producer, and artistic theologian, Alexus Rhone, about the power of holding true to the enormity of our dreams and being willing to pivot in the name of writing a better story for our lives.  Telling the stories of our heart—whether its a novel, a memoir, a poem, or a chat with a friend—is a revolutionary act and part of finding our authentic voices is understanding that one of the ways we heal is by removing the masks we've crafted. First though, we must trust ourselves enough to "lean into the wild."
***
Alexus Rhone is a writer, producer, artistic theologian and "revolutionary artist" devoted to candidly exploring the power of story through fiction, story-slams, and page-to-stage productions. She has over 20 years of experience working in the private/corporate sector customizing workshops and branded events, and coaching creative and true, first-person storytellers for live events.
Visit Alexus Rhone at www.alexusrhone.com 
***
Through interviews and riveting commentary, Tracey Michae'l and HeARTtalk podcast explores the intersection of art and story. HeARTtalk is: Healing through Art and Story. Visit HeARTtalk at www.hearttalkpodcast.com